Refugee Start Force
The biggest network Community & Recruitment platform in the Netherlands for newcomers, locals, organisations and companies.
40.000+
More then 40.000 followers
250+
Volunteer projects, internships & paid jobs
Connecting people, creating networks
Refugee Start Force
Wednesday, October 21st, 2020 at 1:12pm
Solliciteer bij PostNL
We zijn de bezorgers voor iedereen, elke dag. Met 38.000 medewerkers werken we er samen elke dag hard aan om bijzondere momenten te bezorgen. Dat betekent dat we vooruit denken en steeds nieuwe diensten ontwikkelen. Om uiteindelijk het verzenden en ontvangen voor iedereen zo gemakkelijk mogelijk te
Our latest vacancies & opportunities
Wil jij werken bij een jonge en snelgroeiende organisatie? Coolblue heeft één doel: alles voor een glimlach! En dat is dus ook waar jij voor gaat. Samen met je team ga je actief aan de slag om dit te bereiken. Ben jij een aanpakker en houd je niet van stilzitten?...
read more
Welcome to Refugee Start Force
Our guiding objective is empowering refugees to participate more quickly into the Dutch society and labor market and build a successful life in The Netherlands. We equip refugees with the knowledge, contacts and opportunities needed to realize their ambitions.
Join our community
Our partners & friends
To Contribute to positive change and achieve our goals, we partner with extraordinary organizations and companies.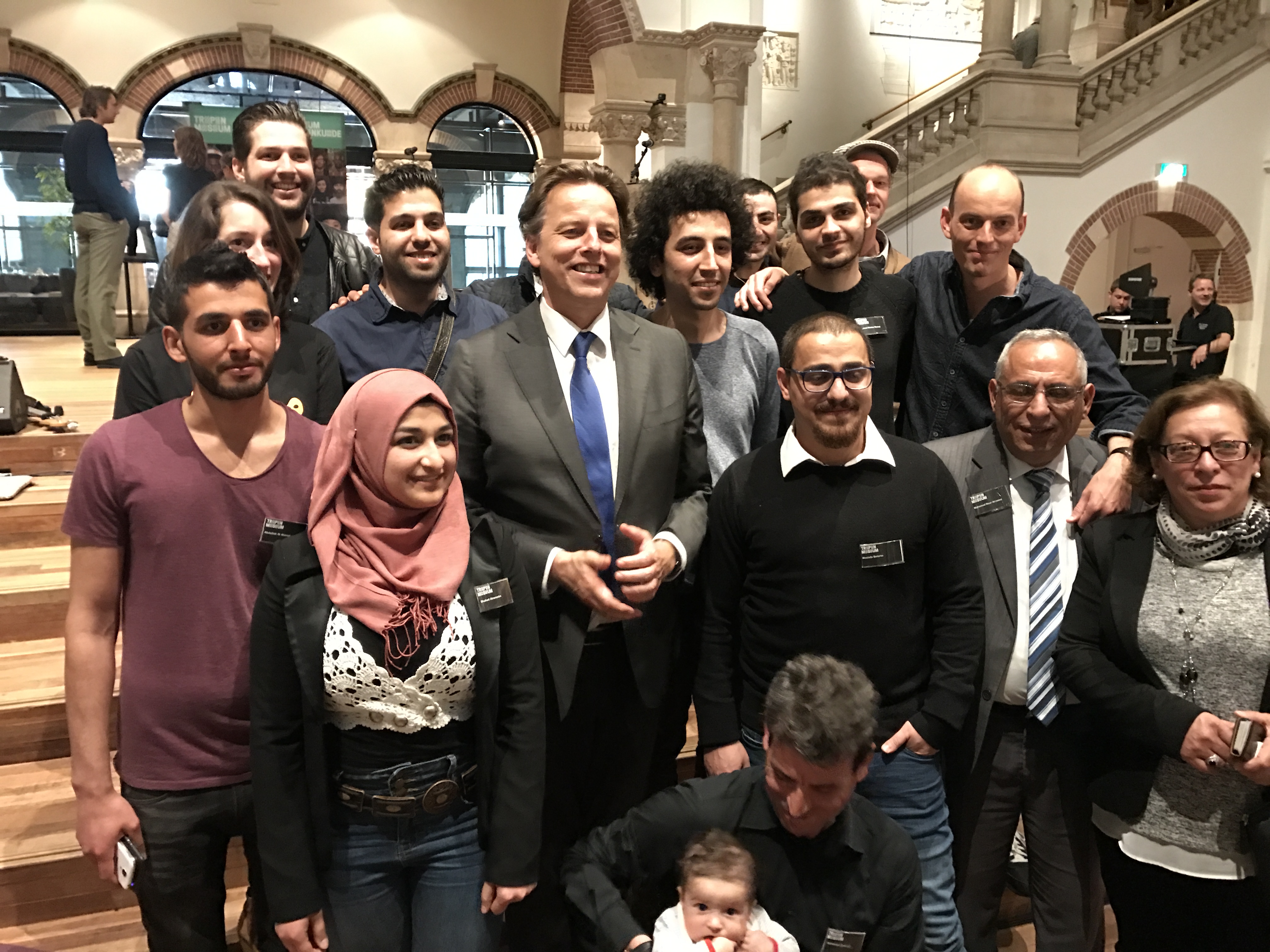 Refugees & Locals
Find Social networks and make friends
Participate in professional networks and meet local professionals
Find interesting workshops and training opportunities
Find volunteer work, internships and jobs
Language buddies
Companies & organisations
Organize networking events & company presentations, workshops or training events.
Create opportunities for volunteer work
Create internships & learning programs for refugees
Hire refugees for payed jobs