Refugee Start Force
The biggest network Community & Recruitment platform in the Netherlands for newcomers, locals, organisations and companies.
"Connecting people, creating networks"
Refugee Start Force
Sunday, November 11th, 2018 at 5:16am
Meld je nu aan voor het Mentorprogramma 2018-2019 – ECHO
Meld je nu aan voor het Mentorprogramma 2018-2019 10/09/1810/11/18 wpadmin
@echo
ECHO, Expertisecentrum Diversiteitsbeleid organiseert vanaf november 2018 een Mentorprogramma voor Nederlandse studenten met een niet-westerse achtergrond. Aan het mentorprogramma doen mee Alliander, Google, Gemeente Ams...
Latest from our information blog
Rotterdam & Amsterdam: Refugees Forward is looking for aspiring entrepreneurs, especially in the Rotterdam area! Refugees Forward is a business incubator for newcomers, and offers training and coaching to support newcomers in setting up their business in the...
read more
Schiphol: Heb jij een vluchtelingenachtergrond? Wil jij meer weten over werken in een hotel in Nederland? Of wil je in gesprek gaan met recruiters van Hilton Hotels & Resorts, Starbucks Nederland en WerkenineenHotel.nl| vacatures hotel| hotelbanen| hoteljob|...
read more
About Refugee Start Force
We create social and professional networks, events and projects with the aim to help refugees to integrate more quickly in the Dutch society and labour market.
We are a social enterprise consisting of Refugee Start Force Foundation and Refugee Start Force Recruitment. Refugee Start Foundation is responsible for the daily maintenance of our community via social media, sharing news and opportunities, networking and collaborating. RSF Recruitment is offering career opportunities like job vacancies, internships and training sessions.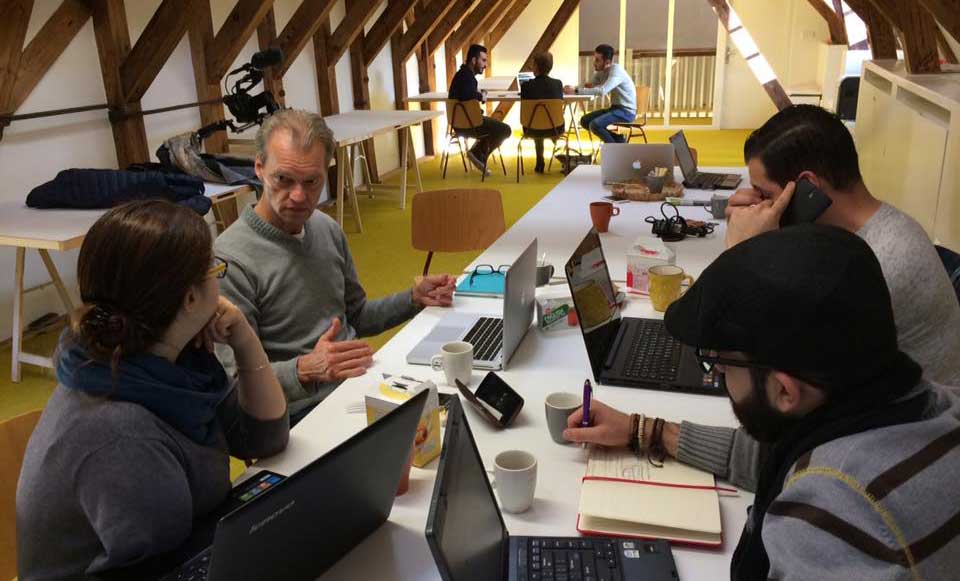 Are you a newcomer?
Register as a member so we can contact you when we scout interesting opportunities for you.
Registration is free and we don't share your details with third parties without your permission!
Vijf dingen die je moet weten over vluchtelingen
Refugees & Locals
Find Social networks and make friends
Participate in professional networks and meet local professionals
Find interesting workshops and training opportunities
Find volunteer work, internships and jobs
Companies & organisations
Information sessions
Network events
Training sessions, workshops, improving of skills
Offer volunteer work, Internships, payed jobs
Our partners & friends
To Contribute to positive change and achieve our goals, we partner with extraordinary organisations.
Their support enables us to do far more than we could alone and their passion and talent inspire us.
It is our pleasure to introduce you to a handful of the organisations connected to our community and who support us financially, provide their knowledge and assistance and help us to organise events.
40.000+
More then 40.000 members
250+
Volunteer projects, internships and paid jobs