Connecting people, creating networks
Refugee Start Force
Saturday, December 8th, 2018 at 3:57am
Eat to Meet
#20
: Solidarity Dinner
Informal dinner where you can meet (new) Amsterdammers. This edition focuses on the importance of solidarity with undocumented refugees.
Last summer RT Doc from Russia visited Holland to find the recipe for success. One of its ingredients are volunteer-based NGO's providing refugees with relevant networks, assistance to find volunteer work, internships and jobs, legal advice, arrange free language...
read more
About
Refugee Start Force
Our Mission
Our guiding objective is empowering refugees to participate more quickly into the Dutch society and labor market and build a successful life in The Netherlands. We equip refugees with the knowledge, contacts and opportunities needed to realize their ambitions.
Social Enterprise
It's our mission to make social impact, rather than making financial profits. We are fully independent and do not receive any subsidies. We finance our activities via partnerships and professional activities.
Our social enterprise consists of the Refugee Start Force Foundation and RSF Recruitment BV.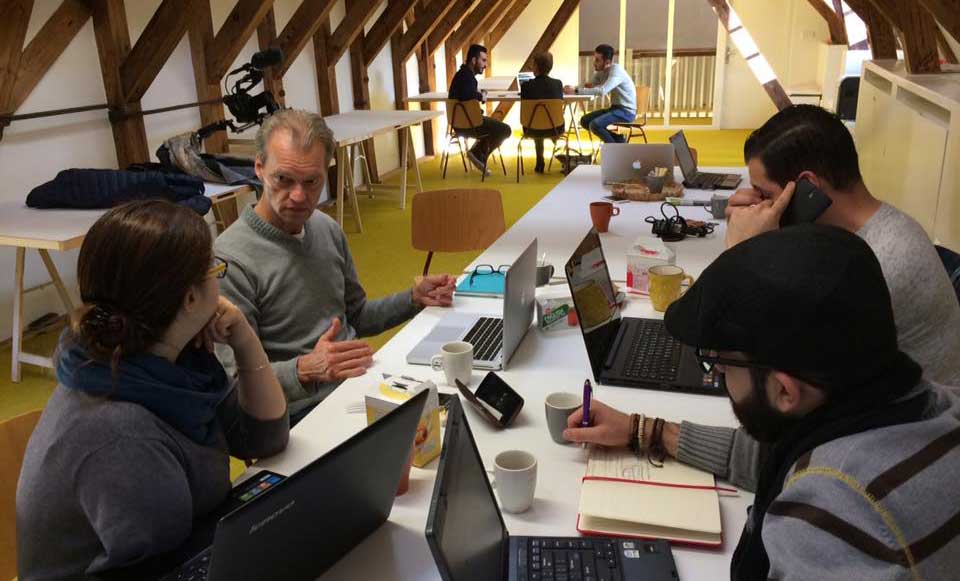 Are you a newcomer?
Register as a member so we can contact you when we scout interesting opportunities for you.
Registration is free and we don't share your details with third parties without your permission!
Refugees & Locals
Find Social networks and make friends
Participate in professional networks and meet local professionals
Find interesting workshops and training opportunities
Find volunteer work, internships and jobs
Companies & organisations
Organize networking events & company presentations, workshops or training events.
Create opportunities for volunteer work
Create internships & learning programs for refugees
Hire refugees for payed jobs
40.000+
More then 40.000 members
250+
Volunteer projects, internships and paid jobs
Our partners & friends
To Contribute to positive change and achieve our goals, we partner with extraordinary organizations and companies.